A tender, flavorful carrot cake that fulfills all of your carrot cakes needs!  Filled and frosted with fluffy cream cheese frosting, of course.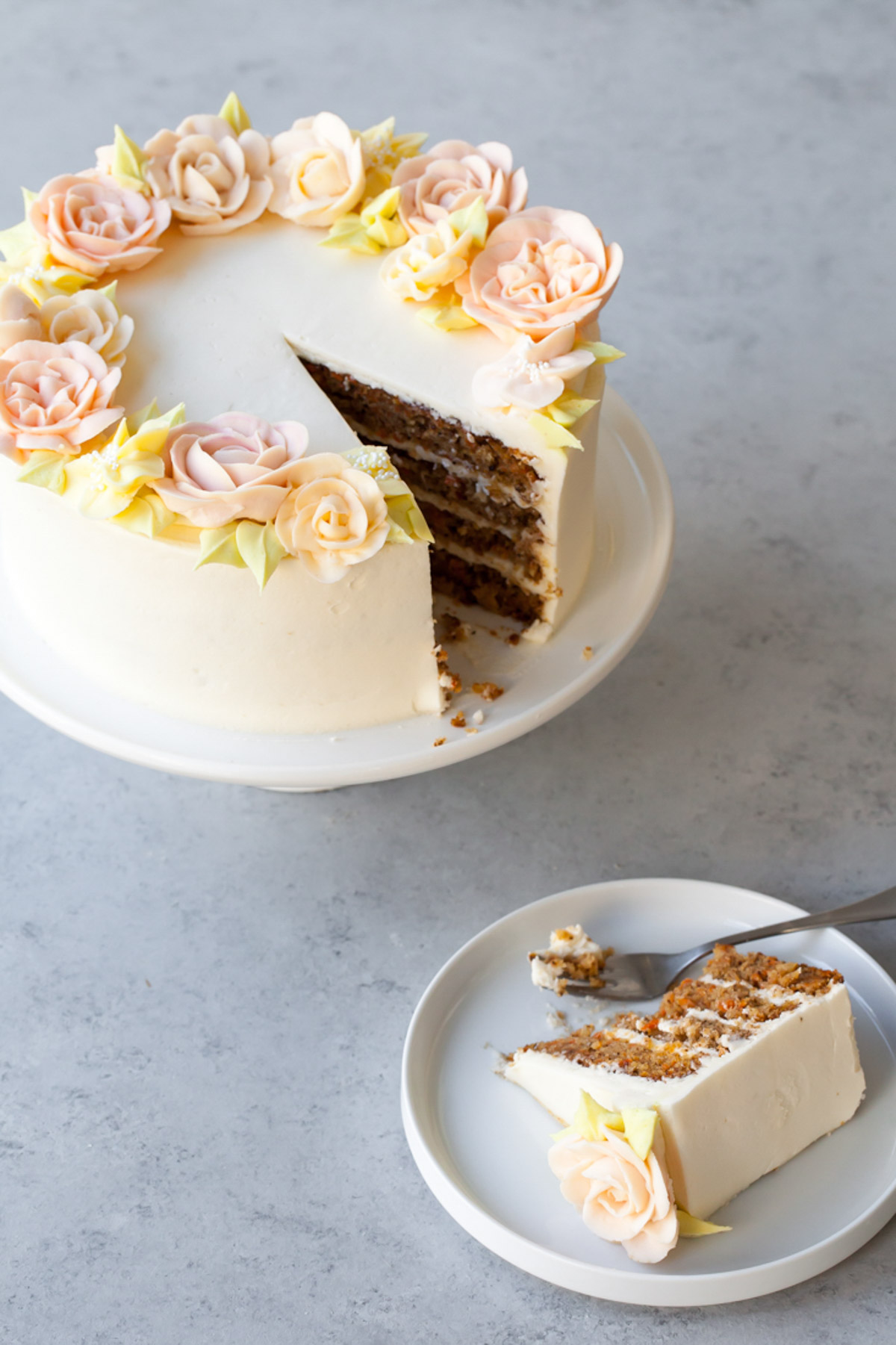 Spring is finally here in Vancouver, and Easter is just around the corner.  To celebrate, I made you all the only carrot cake recipe you will ever need.
Ask yourself this: What makes the very BEST carrot cake?  Do people like nuts in their cakes? Am I the only one that thinks raisin have zero business belonging in a layer cake?  
Even if canned crushed pineapple adds the best flavor/moisture, is applesauce a more convenient option?  Can we all agree that cream cheese frosting is its only acceptable companion?  
Everyone has different taste and preferences, so this is the most flavorful and tender carrot cake possible with several variations to suite all your carrot cake needs.
Jump to:
How to Make a Moist Carrot Cake
First of all, I think a carrot cake needs to be (excuse me for this horrible word) moist.  It should be tender and never too dense.  We are making cake here, not the equivalent to banana bread, and not traditional fruit cake either.  In other words, don't shy away from a bit of oil.  
Sometimes a good amount of fat is needed.  Although most of my other layer cakes are baked with creamed butter, I prefer a neutral tasting oil here (like grapeseed or canola oil).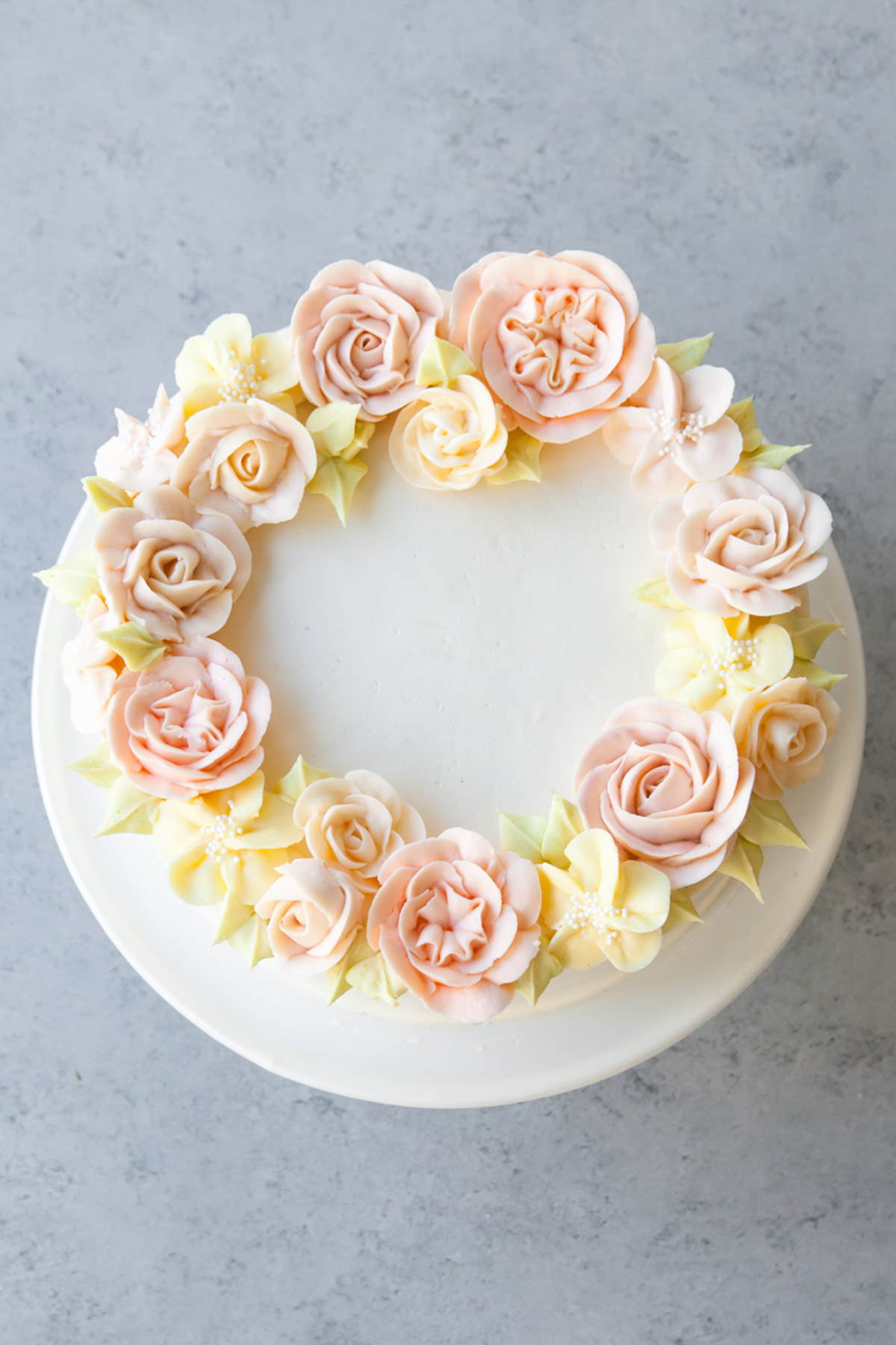 Tasting Notes
In addition to oil/fat, I typically add crushed pineapple to moisten and flavor my carrot cakes.
 I understand that not everyone keeps a spare can of pineapples around, but equal parts applesauce will also do the trick.  
In a pinch, you could even substitute for about a cup of mashed bananas (although I personally have not tested this yet).  
Weary of adding pineapples to your cake?  You should definitely try hummingbird cake next.
With carrot cake, as with most other baked goods, I believe any additional spices should play supporting roles.  I do love a touch of cinnamon for warmth though (and nutmeg, too), but no need to overwhelm the tender cake.  
Love cloves?  Cardamom?  Feel free to experiment a little here and adjust the spices to your own taste.
Are You Nuts for Nuts?
Next, are you for nuts or not?  I like the idea of walnuts. They add an additional level of earthiness and texture. At the same time, I personally don't care for large chunks of nuts (or anything, really) within my cake.  
Instead, I opted for ground walnuts.  This way, you get that subtle nutty flavor but with a cake that is more texturally pleasing.  Be sure not to grind too far though!
Not into walnuts?  Try substituting for almond meal.  
Hate nuts all together?  Replace the ground walnuts with ⅓ cup all-purpose flour.
Raisins in Carrot Cake
Raisins.  I think we can all agree here that you either hate 'em or love 'em.  At least when it comes to cake.  I opted to leave them out.  
If you must, add about ½ to 1 cup with the shredded carrots.
How to Shred Carrots for Carrot Cake
Lastly, the carrots themselves.  If you are only making one cake, just shred them yourself.  No need to pull out or dirty the food processor either.  Grating just 3 to 4 carrots with the large holes of a box grater takes only a few minutes.
I find the bags of pre-shredded carrots to be a bit thick.  When quickly grated at home, the carrot pieces are finer and nearly melt into the cake.
To measure, loosely pack the shredded carrots.  No need to drain them either, like you would with a zucchini cake.
Recipe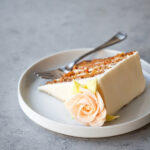 Print Recipe
Carrot Cake
A tender, flavorful carrot cake that fulfills all of your carrot cakes needs!  Filled and frosted with fluffy cream cheese frosting, of course.
Ingredients
Best Carrot Cake Recipe
¾

cup

ground walnuts

toasted

2

cups

all-purpose flour

2

teaspoon

baking powder

1

teaspoon

baking soda

1

teaspoon

cinnamon

¼

teaspoon

nutmeg

¾

cup

grapeseed oil

or canola oil

1 ¼

cup

white sugar

½

cup

brown sugar

zest of one orange

optional

4

large eggs

3

cups

shredded carrots

8

oz

crushed pineapple

or applesauce
Cream Cheese Frosting
12

tablespoon

cream cheese

softened

1

cup

unsalted butter

softened

4 to 5

cups

confectioners sugar

2 to 4

tablespoon

whole milk

2

teaspoon

vanilla extract

seeds from ½ vanilla bean or zest of one lemon

optional
Instructions
Best Carrot Cake Recipe
Pre-heat oven to 350 degrees.  Grease and flour two 8-inch cake pans as set aside

Grind about 1 cup of toasted walnuts in a small food processor or spice/coffee grinder.  Small chunks of walnut is okay, but be sure not to grind too far or it will start to become more of a paste.  Measure out ¾ cup and set aside.

Sift together the dry ingredients and set aside.

In a large mixing bowl, whisk together both sugars, eggs, and orange zest (if using).  Stream in the oil and mix until combined.  Working in two batches, gently stir in the dry ingredients.  Stir in the ground walnuts.

Lastly, fold in the shredded carrots and pineapple until combined.

Evenly divide the batter between the prepared pans.  Bake for 28 to 32 minutes, or until a toothpick inserted into the center of the cakes come out clean.  Cool on a wire rack for about 20 minutes before removing the cakes from their pans.
Cream Cheese Frosting
Using an electric mixer, beat the cream cheese and butter together until smooth. 

With the mixer on low, mix in the remaining ingredients until just combined. 

Once incorporated, turn up the mixer to medium-high and beat until fluffy.  Adjust the sugar and milk until your desired consistency in achieved.
Assembly
Once the cakes have cooled, gently cut them in half horizontally to create 4 even layers (this step is optional, but then you get to add more cream cheese filling – yummy!). Fill each layer with about ¾ cup of the cream cheese frosting. Crumb coat the cake and chill for about 15 minutes.  Frost with the remaining cream cheese frosting and decorate as desired. 

For the buttercream flower crown, I used my favorite Swiss Meringue Buttercream.  I tinted it with pastel yellow, peach, and a little fuchsia.  I like the blend the different shades together as I go to create a color palette that really coordinates.  I currently don't have a full tutorial of how to pipe each blossom (coming soon!), but you can find more info on the buttercream rose here and how to assemble here.  For a video of me piping the rose, click here!!  All of the flowers were piped using a petal tip, either 103 or 104.  The English roses are similar to the rose from the video, but instead of a cone-shaped in the center, I piped two centric circles of ruffles before starting the outer petals.  For the 5-petal blossoms, check out this video.  Before the buttercream sets, add a few tiny white sprinkles.

One final tip for the flowers – I like to pipe them each on individual squares of parchment paper.  I then pop them into the fridge so that the buttercream hardens.  This way, you just peel off the parchment then arrange the flowers on the cake.  They are much easier to arrange once chilled and are less subject to bumps and bruises.