Whipped chocolate ganache frosting is decadent, rich, light, and silky all at the same time. Made with just a few ingredients, chocolate ganache is transformed into a mousse-like frosting for topping simple bakes and exquisite cakes alike.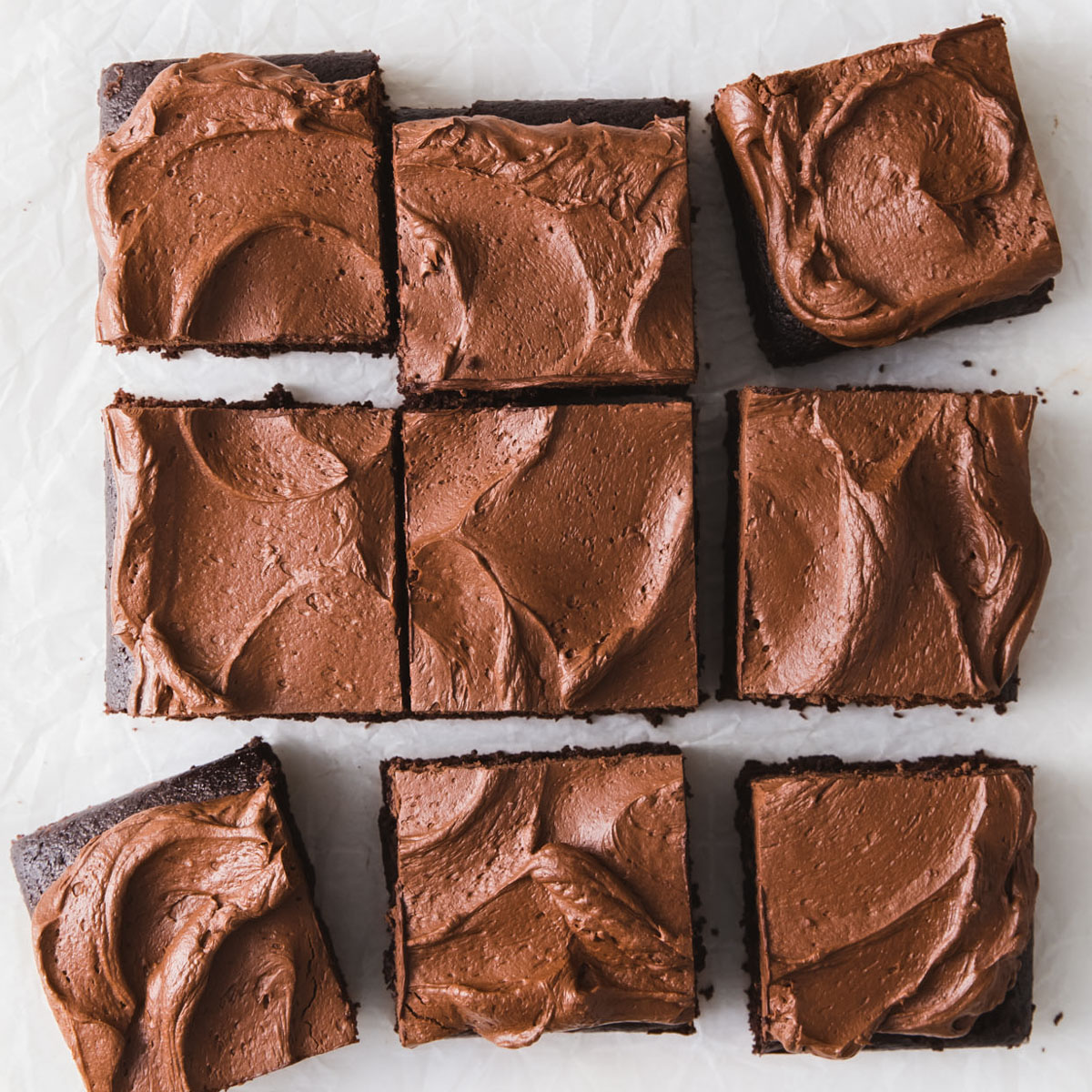 Ganache is primarily made with two ingredients: good quality chocolate and heavy cream. Sometimes spiked with vanilla, a pinch of salt, and a pat of butter, it's the ratio of cream to chocolate that determines its purpose.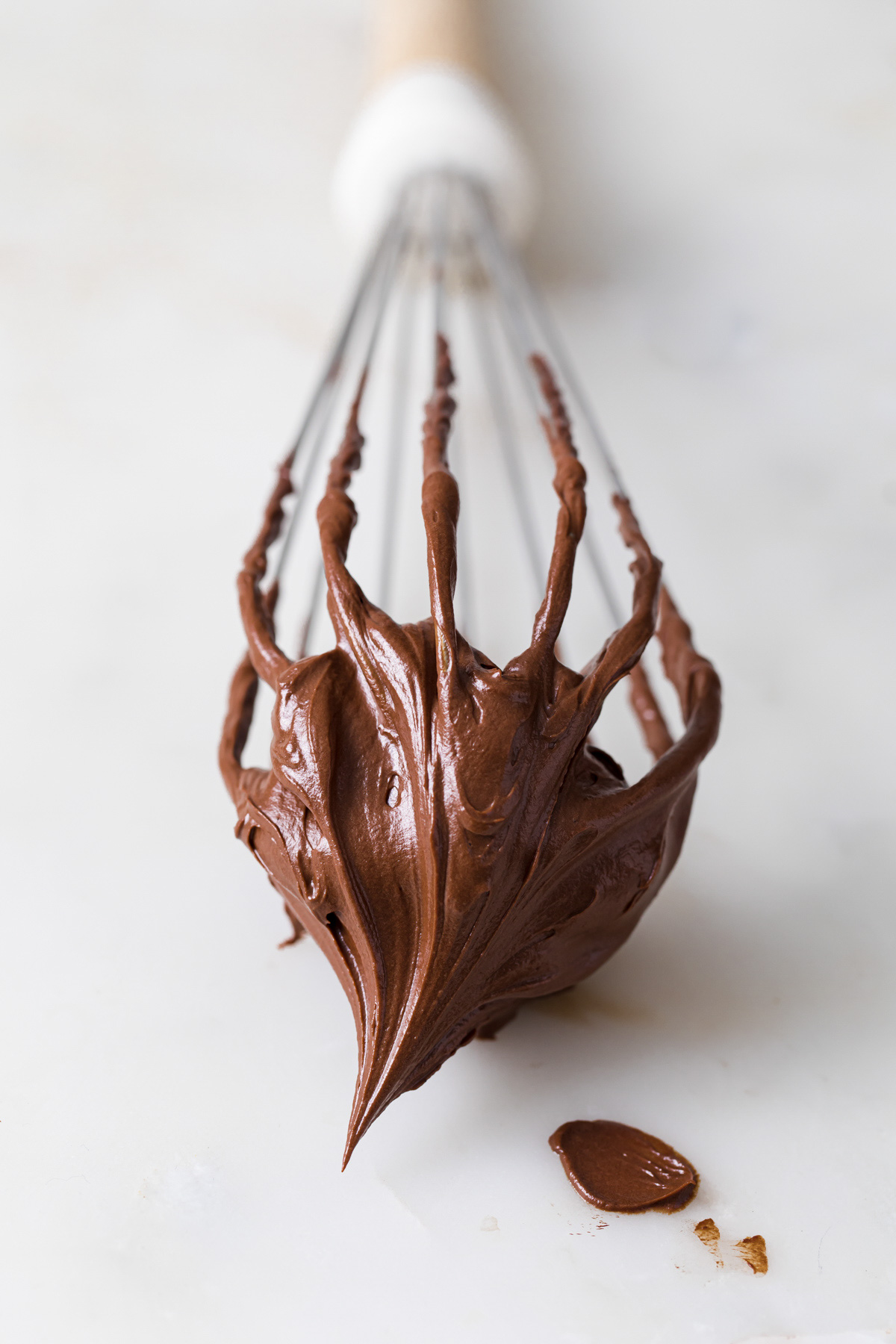 Ganache can take many different forms. Change the ratio of the ingredients and you can use it to glaze a torte, create homemade truffles, and of course, frost a cake.
It is known for being quite rich and decadent, but whipping ganache invites a fluffiness that makes it soft but with enough structure to cling to your favorite cakes.
Since chocolate is a solid, the whipped ganache will eventually set. The goal is to not over-mix the ganache and spread it while it is still silky smooth.
In fact, error on the side of undermixing (and definitely mix at least the last 30 seconds by hand for more control), as it will continue to mix, set, and be agitated as you use it.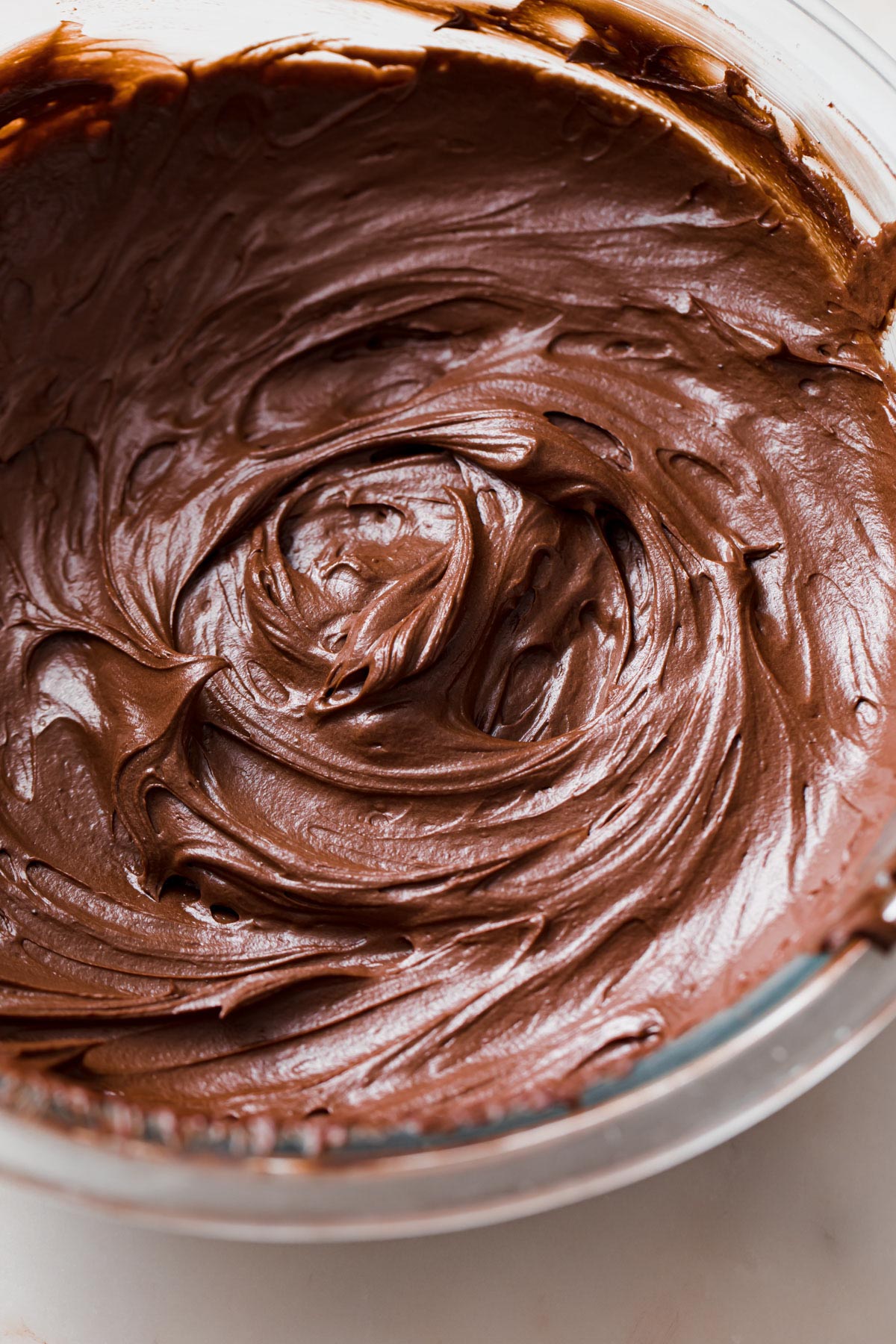 Baker's Notes
If you accidentally overmix the ganache and it turns grainy, try adding in a tablespoon or two more of heavy cream and gently stir to combine. If the ganache breaks, reheat the mixture over a double-boiler. You may have to wait again for the ganache to come back to room temperature, but it is better than tossing it all out.

The percentage of cocoa solids matters. This recipe is written for semi-sweet chocolate, or anything around 60%. Do not substitute for milk or white chocolate or the ratios will be compromised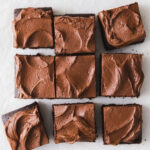 Print Recipe
Whipped Chocolate Ganache
Silky and soft whipped chocolate ganache is perfect for frosting cakes, cupcakes, and more.
Ingredients
Whipped Chocolate Ganache Frosting
186

grams

dark chocolate

60% to 65%, finely chopped

2

tablespoon

unsalted butter

diced

1

cup

heavy cream

1

pinch

salt
Instructions
Whipped Chocolate Ganache Frosting
Place the chopped chocolate and butter in heat-safe bowl. Set aside.

In a small saucepan, bring the cream up to a gentle simmer. Pour the hot cream over the chocolate and butter. Let stand for 30 to 60 seconds then whisk until smooth. If any remaining lumps remain, heat the chocolate mixture over a double-boiler. Stir in the salt until combined.

Allow the ganache to cool at room temperature until it thickens and resembles chocolate pudding, about 2 hours. When ready, whisk the ganache until it thickens and lightens in color and texture.

Using an electric mixer, it should take no longer than 30 to 60 seconds until there is a noticeable change in texture. At this point, stop and switch to a ballon whisk. Stir by hand until the ganache is smooth and spreadable. Do not overmix. Use immediately.